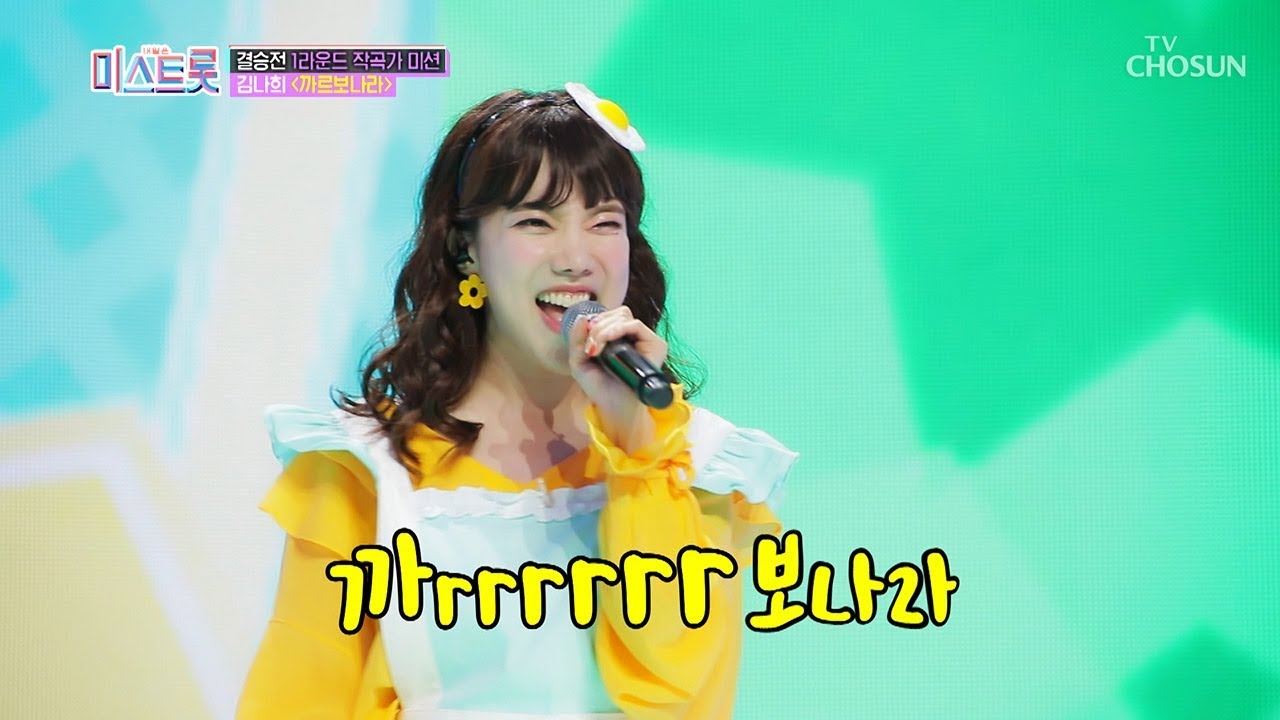 Carbonara 까르보나라
Miss Trot (미스트롯)
Listen
"★★★★★
"Carbonara you don't know me, Carbonara~"
Catchy Hook Carrrrrrbonara!

'Carbonara' is Kim Nahee's final 1st round song of Miss Trot that recorded the highest viewing rate (18.1%) among cable channels, which draw Trot trend on a national scale. Even, she got 1st rank with this song. This song is semi-Trot that grafts with Samba rhythm and uses a food metaphor that she wants her lover to treat herself soft and sophisticated like carbonara.
The unique keyword 'Carbonara' in hook adds this song's fun and charm.

-Genre: Trot/Adult Pop

-Awards and Charts of Artist-
*2019 TV CHOSUN Miss Trot 5th
*2019 Melon May Trot Chart 26nd "