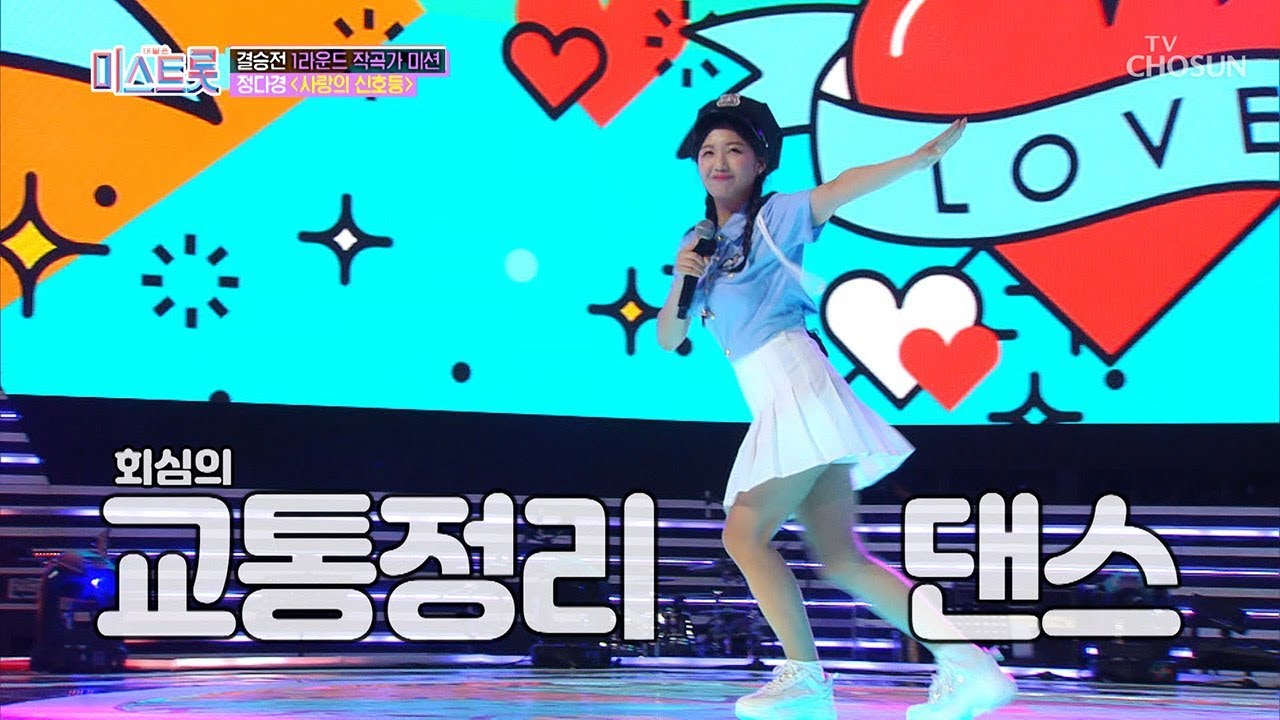 SaRangUiSinHoDeung 사랑의신호등
Miss Trot (미스트롯)
Listen
"★★★★★
"You are my love traffic lights. All the other men are red rights~"

Love Traffic Lights is Jeong Dakyung's final 1st round song of Miss Trot that recorded the highest viewing rate (18.1%) among cable channels, which draw Trot trend on a national scale. The song has repeated melody with dance beat. The lyrics content is confessing her love that you are the only green light of my boring routine.

-Genre: Trot/Adult Pop

-Awards and Charts of Artist-
*2019 TV CHOSUN Miss Trot 4th
*2019 Melon May Trot Chart 22nd "