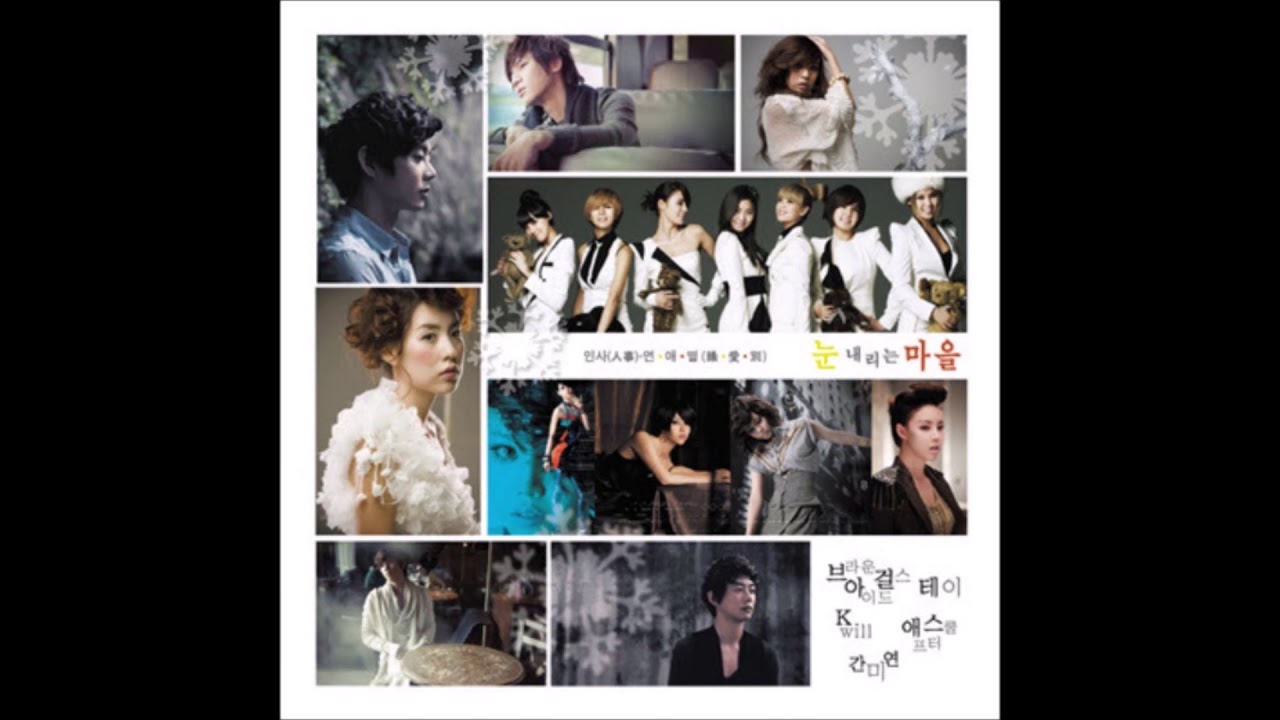 Nun NaeRiNeun MaEul 눈 내리는 마을
Afterschool (애프터스쿨), Brown Eyed Girls (브라운아이드걸스), K.Will (케이윌), Gan Mi Yeon (간미연), Tei (테이), Suki (숙희), Ahn Young Min (안영민)
Listen
"★★★★★
"White snow is falling, falling a lot~"

The most popular artists' singing white snow story!
Cute jingle bell and up-tempo melody with great singers' fantastic harmony!
'Snow Village' is bright song about lovers' promising eternal love.
The harmony of specific singers' unique voices and lingering melody make our mind warm and it is expected to be our winter season song.

-Genre: Dance

-Awards and Charts of Artist-
*2010 Melon Jan Chart 30th "